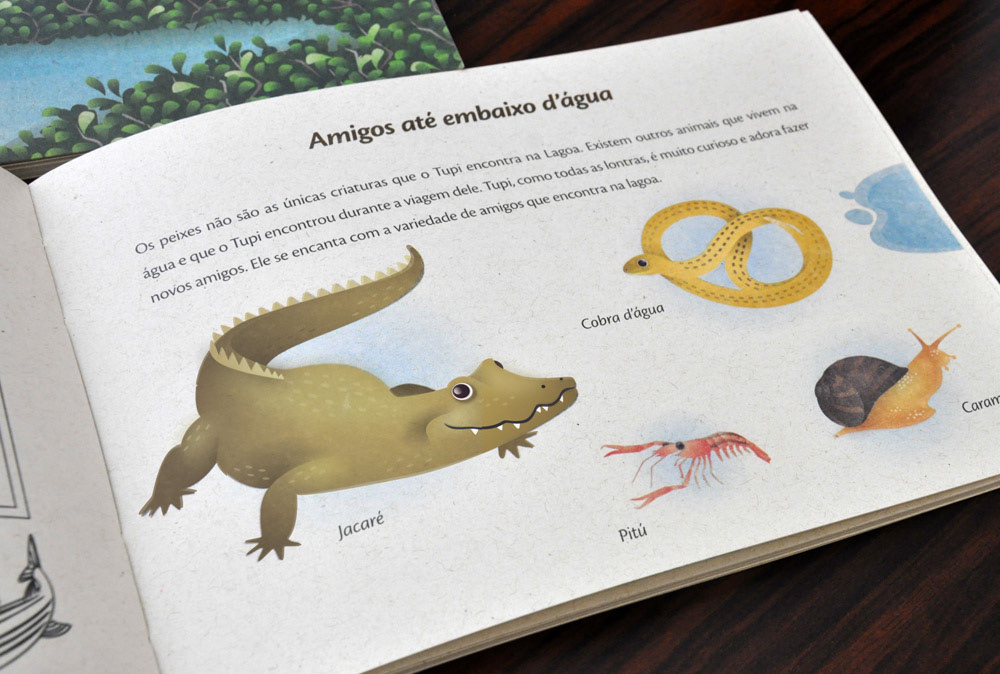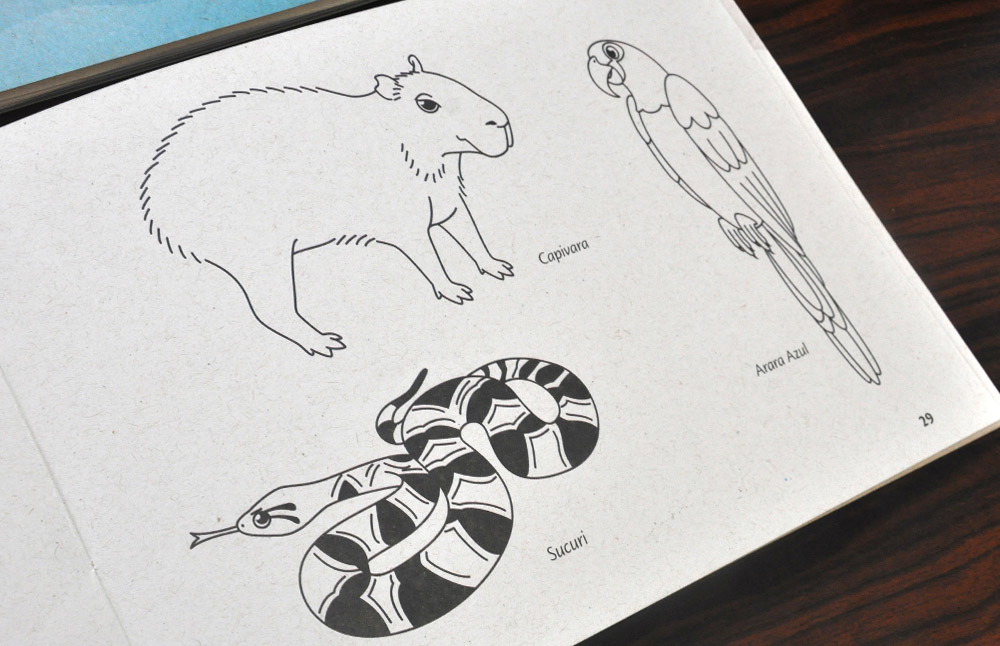 The Otter Project is a Conservation and Educational Research Center hold by Ekko Brazil Institute, with headquarters in South and Central Brazil.
In a moment of renovation and upgrades the Otter Project came up with the need of two activity books for children. They tell the story about Tupi, a common South American Otter (Lontra felina), it's habitat and it's friends from a variety of species.
Agency: Go! Branding
_________________________________________
O Projeto Lontra do Instituto Ekko Brasil é um Centro de Pesquisa, Conservação e Educação Ambiental, com bases em Santa Catarina (Lagoa do Peri - Florianópolis) e no Pantanal. 
Dentre uma série de renovações, estava a necessidade da criação de duas cartilhas voltadas ao público infantil, retratando a vida do personagem principal chamado Tupi (Lontra felina), seu habitat e amigos das mais variadas espécies.
Direção e diagramação por Go! Branding