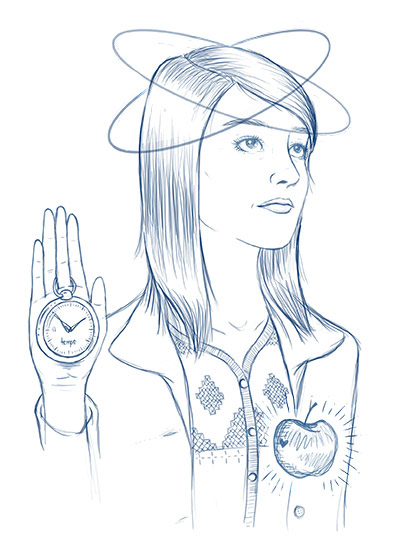 Julia Back é designer, ilustradora, uma cabeça pensante e um par de mãos à obra.
Catarinense morando atualmente em Porto Alegre, trabalhando desde 2010 como ilustradora freelancer em tempo integral.  
Sou graduada em Design Gráfico pela Universidade Federal de Santa Catarina. Tive também a oportunidade de estudar Ilustração na University of the Arts, em Londres, como intercambista. 
O Universo, as estações, a noite e o dia. Estas são minhas inspirações. Acredito no respeito entre todos os seus componentes e que nada deve ser realizado sem um devido cuidado.
 Estudar e pesquisar são meus motores. Cada novo projeto é uma razão para meu mundo girar.
Sou curiosa, perceptiva e produtiva. Criação é algo que costumo fazer bem, e isso ganha muito mais sentido quando é importante também para você.
____________________
Julia Back is a graphic Designer, an illustrator, a thinking-head and a pair of hands on.
Curently I'm living Porto Alegre (Brazil), working as a full time freelance illustrator. 
I've graduated in Graphic Design at UFSC (Universidade Federa de Santa Catarina). I've had also the opportunity of studying illustration art Camberwell College of Arts London (UAL) as an exchange student.
The Universe, the seasons, the night and the day. They are my inspiration. I believe that every component of this World is worthy respect, so nothing should be done without a proper care.
Lastly, I'm curious, perceptive and productive. Creative work is something I do well and it definitely makes more sense when it is important to you.