Moblee is an app developer specialized in events. They have recently moved to a bigger new office, so we were inveted to add some life plus color to it. By hand. All graphics symbolize the company, their history and their universe.
These job required long days of work and this was our first time experimenting with wall graphics.
The result you can check out below.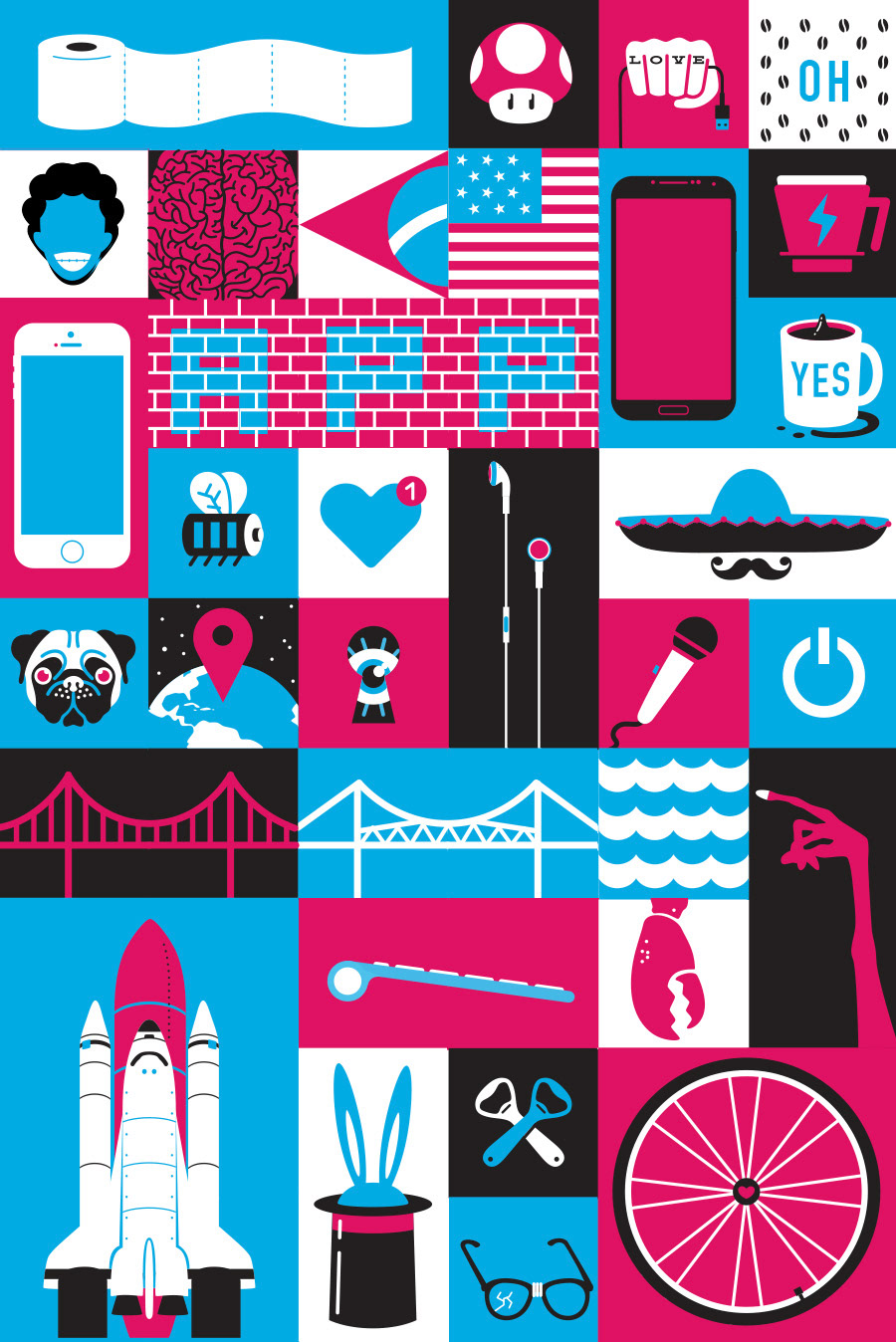 The gurus - Illustrations for a four sided
 pillar